Good news for Yes Bank customers, profit 10 times in 7 days !!!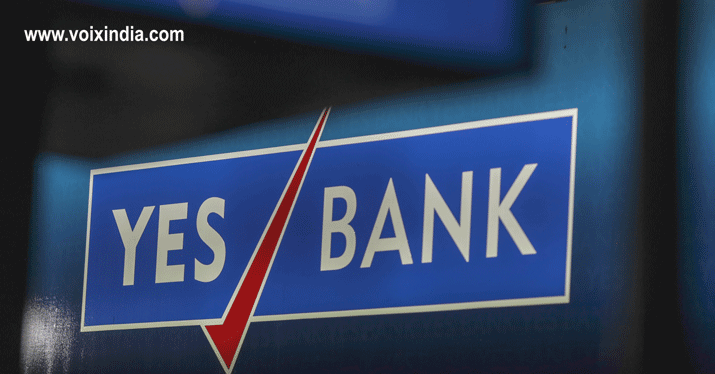 Yes Bank customers should happy now || Yes bank News
All the restrictions on YES BANK will end after 6 pm today and the bank will be able to conduct its normal operations. From 19 March, all branches of the bank can come to the customers to complete their banking services and Yes Bank customers The limit on withdrawal of cash for the bank will also be ended, inform that the moratorium on YES Bank
will be removed from March 18 i.e. from today and also the Reserve Bank Governor on Monday. The servant said that if necessary, the central bank will provide capital to the bank crisis.
SBI and Financial Institutions Investments || Yes Bank Shares
The shares of Yes Bank are also witnessing a spurt on Tuesday. In today's business, Yes Bank shares have so far touched a high of 64.15 and a low of 40.80. Yes Bank has a market cap of Rs 14,971.68 crore. The domestic financial institutions that have so far bought equity in the cash-strapped YES Bank have benefited immensely under the restructuring scheme of the private bank, notably the seven private banks and financial institutions and the State Bank of India (under the public sector) SBI) bought 1,000 crore shares of Yes Bank at Rs 10 denomination (Rs 2 face value and Rs 8 premium) for Rs 10,000 crore in the bank. Were entered. On Tuesday, the bank's stock closed at Rs 58.65 per share. If investors sell a fraction of these shares, then they can get about six times more returns.
Yes Bank's stock has recorded more than 100 per cent growth in three trading days. This rise in Yes Bank shares comes at a time when the Indian stock exchanges are going through their worst phase due to the corona virus crisis, if these banks sell 25 per cent of their investment i.e. 25 crores shares. Will receive approximately Rs 1,500 crore at the present value of Yes Bank's share. In this way, not only will they recover the entire investment amount, but they will also get good profit.
Tags: profit, rbi yes bank news, reserve bank of india, sbi investment, share market, corporate login, yes bank latest news today, yes bank merger latest news, negative news ,  economic times, yes bank share news #good news for customer #Business news #good news for yes bank customers