Jiomart launches grocery through Whatsapp: Here hows you can order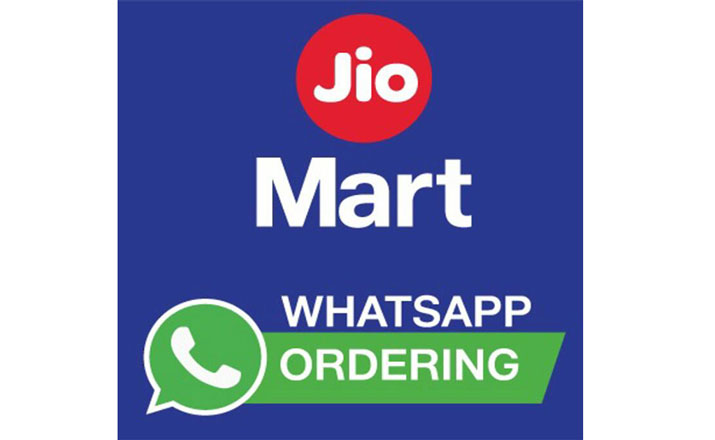 Jiomart launches order grocery through Whatsapp
JioMart, an e-commerce platform launched by this January 2020 as named "Desh ki nayi Dukaan" and operated by Reliance Retail, has announced its Whatsapp grocery order service during the COVID 19 lockdown. JioMart has released a dedicated WhatsApp number to take orders of daily needs goods and household items with the promise of delivery within 48 hours.
As you know that the Reliance jio company's 9.99 percent stake bought by Facebook (owned by Mark Zuckerberg) with the amount of Rs. 43,574 Crore. Reliance Jio is the telecom unit of Reliance Industries Ltd (RIL). That's why with the partnership of Facebook, JioMart able to Launch its Whatsapp Grocery order service in India. But as it launches a week ago so it started testing in selected areas of Maharashtra. So Jiomart Whatsapp grocery order service is live in selected localities like Navi Mumbai (Headquarter of Jio), Thane and Kalyan for its initial stage.
JioMart || Desh ki Nayi Dukaan
It seems like and Reliance Jio is calling it "New generation e-commerce Model" and has already chained with the lakhs of Kirana stores in the country for this service, which is branded as Desh ki Nayi Dukaan. Some news comes from Reliance retail that they are going to sell private label brands under these stores under the brand's names such as Kaffe, Enzo, Mopz, Masti Oye, Good life, etc.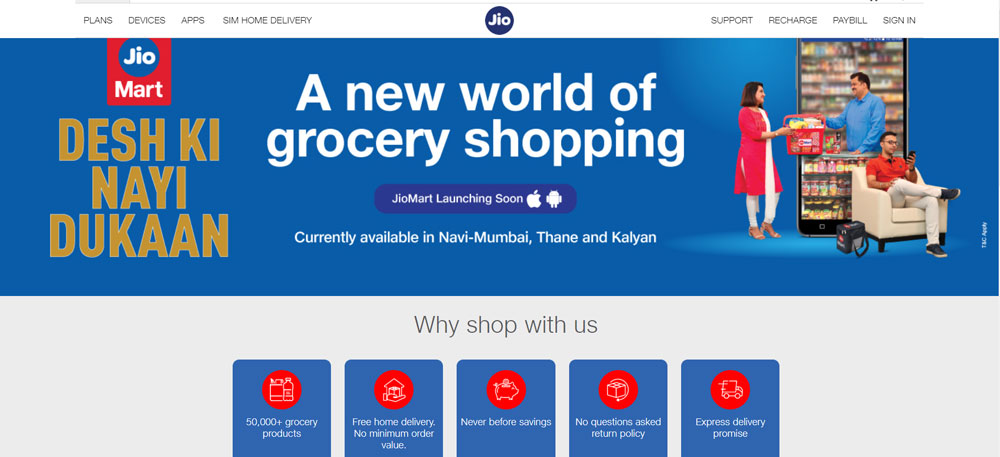 Also Check: Indian Celebrities, Anand mahindra, Adani foundation, Uday Kotak & bollywood actor donated to fight corona virus
Here are the JioMart Whatsapp Ordering steps-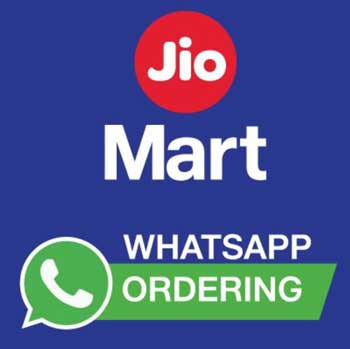 Follow these steps one by one-
Firstly Users will have to save this 88500-08000 Whatsapp business number on their device and name it JioMart.
As the number saved on your device, you have to find it on WhatsApp saved contact list and refresh it so you can get the JioMart contact in your WhatsApp list.
Open the JioMart Contact in Whatsapp, just type Hi and send it to the Jiomart.
An auto-generated message will come from JioMart's side that " Welcome to JioMart Whatsapp Order Booking Service. Please enter your Pincode to start shopping".
Then you have to enter your Pincode in the reply to JioMart.
Either they are not delivering to your location then the company will send you a notice message that is "Oh! JioMart Whatsapp is not servicing in your pin code area currently. We would love to service you soon and will contact you when we start service in your area. Thank you for visiting us!"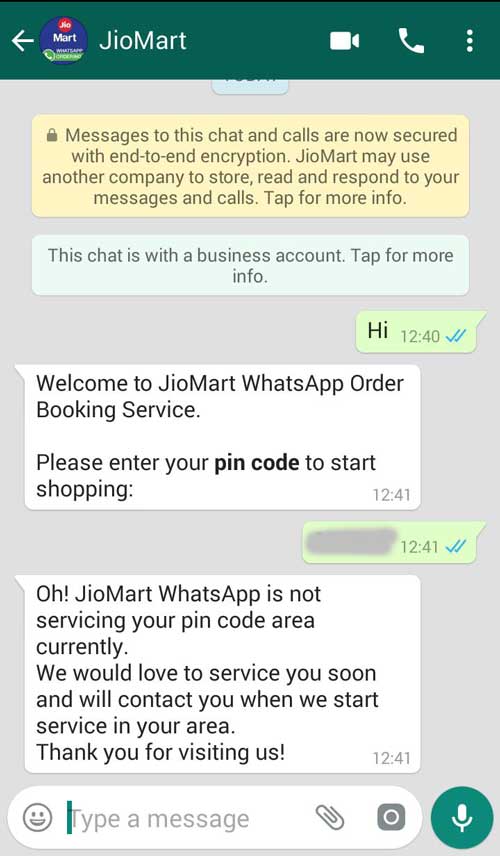 Or they are delivering to your location then the company will send you a link to order and also have a note that the service is available in Navi Mumbai, Thane, and Kalyan only.
It also informs the users that they can place orders by 7 pm every day and will be available for pickup at your nearest JioMart Kirana within the next 2 days.
Then you have to click on the link that is just below the message and it contains a note at the last that "the above link is only for your use and valid for next 30 mins. To generate a new link send "Hi" in the chat window.
Once you clicked on the given link, a JioMart window page will open up in your browser in which they will ask you to fill your personal details like, your name, mobile number, house number, society name, area, and locality.
And if you want to get JioMart updates on the Whatsapp so there is an option to click for updates. Then proceed it.
After this, finally, you will reach the selections of your daily need products and household items from which you can add them in your cart and go for alteration in your cart too to finalize your product for the order.
JioMart has more than 50,000 products on its platform as they announced earlier.
Once you complete the order then JioMart will show you the total amount to pay at the store and auto-generated message immediately come to your number.
This notice message with the invoice contains the further information of your nearby Kirana store name and address from where you have to pick up your order within 48 hours, and also a phone number for any queries related to the delivery of order and goods.
It also contains the Google map location of the JioMart Kirana with the link.
Once your order is ready, you will get an SMS from the Kirana store after which you can go for the pickup of your order and pay only at the time of pickup.
The mode of payment is available cash only now.
Reliance Retail operating Jiomart partnership with the supermarkets, hypermarkets, wholesale, specialty stores, colony stores, and online stores. JioMart consists of the merchants under the e-commerce platform and these merchants are fulfilling the demand in their areas. This will help to save the company cost and enhance the growth rapidly in new areas. RIL offerings an O2O (Online – to – Offline ) model marketplace with the local merchants or existing local vendors. This model is inspired by Chinese E-commerce giant Alibaba Group Holding Ltd, under this model consumer shops through an online portal but buy and pay to the local offline channel.
Tags: Jiomart, Jiomart Whatsapp ordering, reliance retail, Online to offline model, desh ki nayi dukaan, Whatsapp grocery order service.