Discover modern coworking spaces now!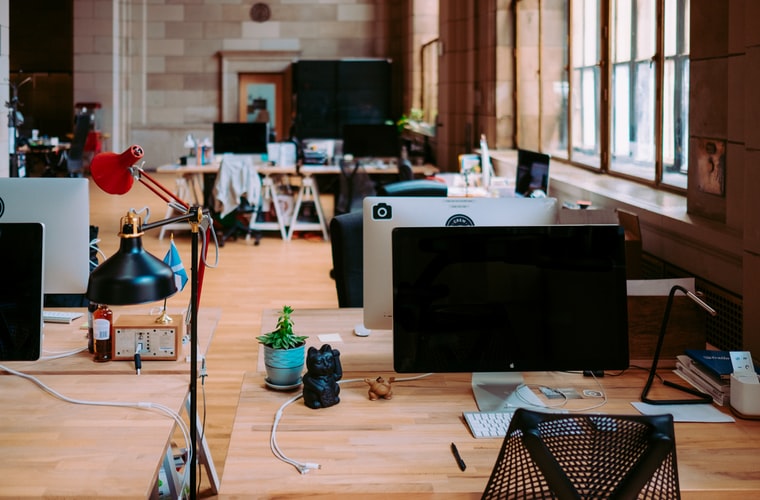 Lockdown has revolutionized the way we work professionally. When the lockdown started nobody was aware of the fact that it would impact the economy so hard. Not only have that, for a very long period of time people did not go to their offices or coworking space and instead worked from home which was sometimes convenient and sometimes came with a few disadvantages.
After working for approximately two and a half months from home, people have now started to move out to their original workspaces. Proper transportation facility has not been completely open in the city, people are going the extra mile to reach their offices and work.
The concept of coworking spaces is not a new one but is definitely known to a few people only.
Coworking is a concept in which people are allowed to share 1 office even if they are working independently or in collaborations. This is the way in which the community can learn to work and corporate together. People from different offices can share the same workstation.
Other facilities such as reception, Postal services, and refreshment services can also be shared. With the advent of of a long and stretched lockdown, the idea of coworking spaces has become prime importance. it is believed that sooner there would be many workstations built in different localities so that people do not have to travel very long to reach their offices and risk their health.
One community can have one workstation which can accommodate a great number of office workers of different companies or even individuals.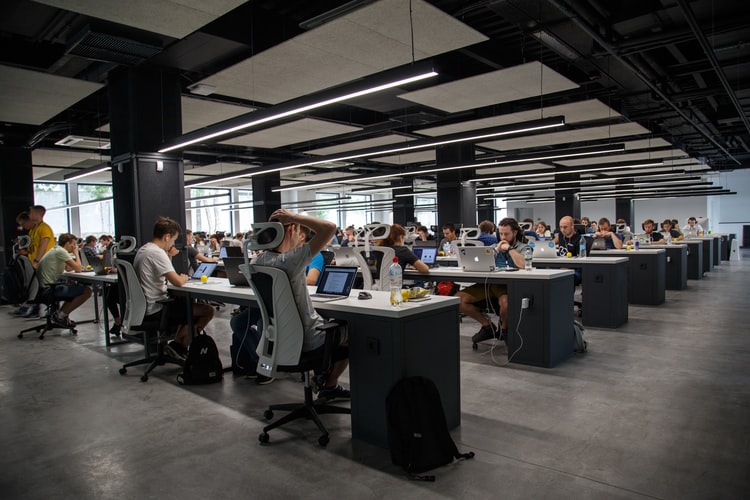 The corporate world is all about grasping the opportunity to make it bigger. Many start-ups have been established during the time of lockdown dedicated to the names of the office goers. The usually based in the USA, UK, Germany, and other places where the corporate world is at its peak. In India, the concept of coworking spaces is no more alien.
In India places like Mumbai and Hyderabad have started seen the establishment of new coworking spaces. The many advantages of this place as a professional setup. Sometimes the individuals feel happy, safe, and comfortable working from home. But sometimes the same does not persist. Working in a coworking space allows an individual to feel motivated each and every day as he or she is inside an environment where everybody is working.
This would not only lift up an individual's mood when he or she is low but also will improve productivity. In a coworking space, people not only share resources they also share their energies. Another big advantage of working in a core space is that the facility offered will cost less as more and more people are using it. This code in short lesson wastage of resources such as Wi-Fi, drinking water, electricity, etc. The cost will not only kids divided but also per person becomes less.
Working from home is definitely a very safe and comfortable option but at times one's profession might involve heavy machinery and equipment that cannot be transferred. In such circumstances coworking spaces can provide the fields of natural office wear in every equipment is available at the same time being in reach.
We cannot neglect the fact that coworking spaces have provided a very cheap and convenient option to freelancers. Many independent workers did not find a perfect place to work until they have purchased their own office. Photographers, illustration artist, and hackers usually take up freelancing jobs and are always in search of a good working place. Because of the lack of such space when they can have a desk, they have to work in cafes and sometimes at their homes. By the establishment of these spaces, they will be able to have a much professional desk established for themselves without purchasing or renting the entire property. Even for those looking for jobs, coworking spaces can help.
We try to overlook at the social advantage of a coworking space that is to set up offer an opportunity for networking and communication. No individual associated with the corporate world will neglect the importance of a huge network. People from different departments and different industries will be able to work together and will get to know each other better. This will not only generate a sense of unity in the community but will also in enhance corporation amongst office goers. It will be a very good opportunity for a lot of people to get to know other sectors. Some might also switch to different setup after coming across a new one.
Bengaluru's The Hub- A Coworking space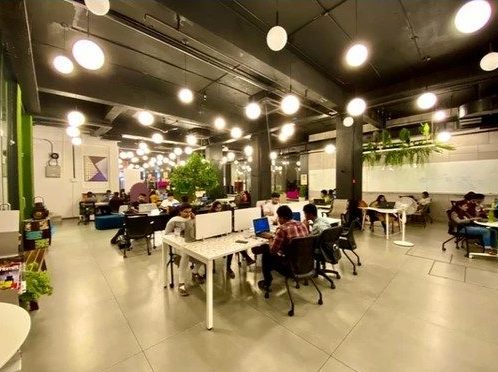 The Hub is a coworking set up in Bengaluru. It tries to enhance the collaborator spirit in the corporate world and believes that people it easy accesses to their desired clients if the work in a coworking setup. Founder of the coworking space, Azaan Sait, States the importance of good infrastructure to be more productive and professional while working. Does it become easy for us to conclude that we should choose spaces that are always having an edge over work from home set up as a very well equipped and have a spirit of community cooperation? That is the reason why we have seen a boom in the establishment of such co-working spaces in different metropolitans.