PM Modi launched New Scheme: 1.25 Crore UP Job opportunities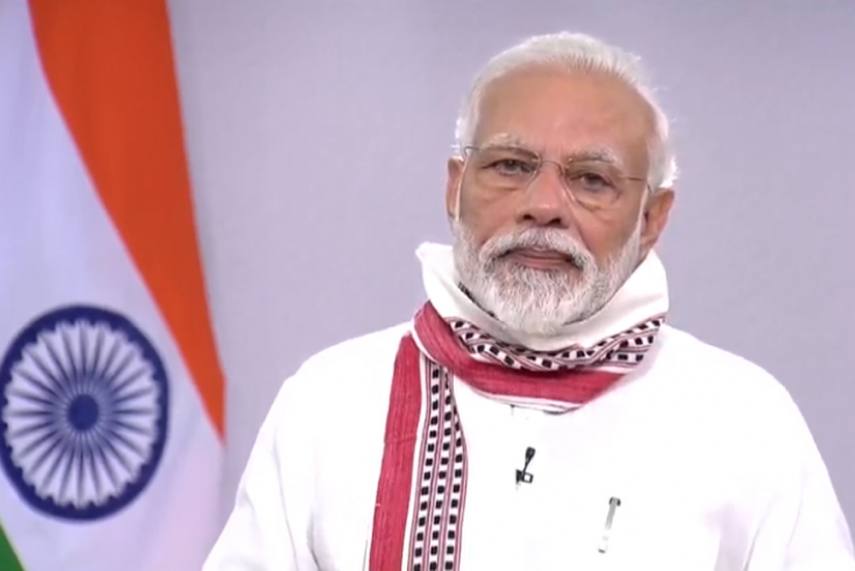 On Friday 11:00 a.m, PM Modi launched a new employment and job scheme 'Atma Nirbhar Uttar Pradesh Rojgar Abhiyan' in UP under the management of Yogi Adityanath.
The scheme would provide many new job facilities and opportunities in the local sphere, only the worst hit group of the economy right now is migrant workers.
Why did PM Modi launched a new UP Job Scheme?
Since the day lockdown had been imposed, migrant workers and local labourers have face a lot of problems like personal financial social etc
In the past few months there have been several workers meeting accidents travelling mile barefoot  and commiting suicide due to the reason of lack of food money healthcare and shelter
It is heartbreaking to see the struggles local laborers, migrant workers and other poor communities of people are facing right now. It is even worse to think that poverty would increase after this pandemic.
Not only this India has also had a huge increase in the already high rate of unemployment rate of the nation. Several Jobs have been taken away and many educated as well as uneducated for skilled as well as unskilled people are now in a very big crisis related to financial security and COVID-19 anxieties.
Past few statistics buy CMIE e has clearly mentioned that unemployment has increased. Along with migrant workers local industry labour force also faced issues of basic amenities of food water and shelter and health care during this pandemic
PM Modi launched 'Atma Nirbhar Uttar Pradesh Rojgar Abhiyan' through a video conference in UP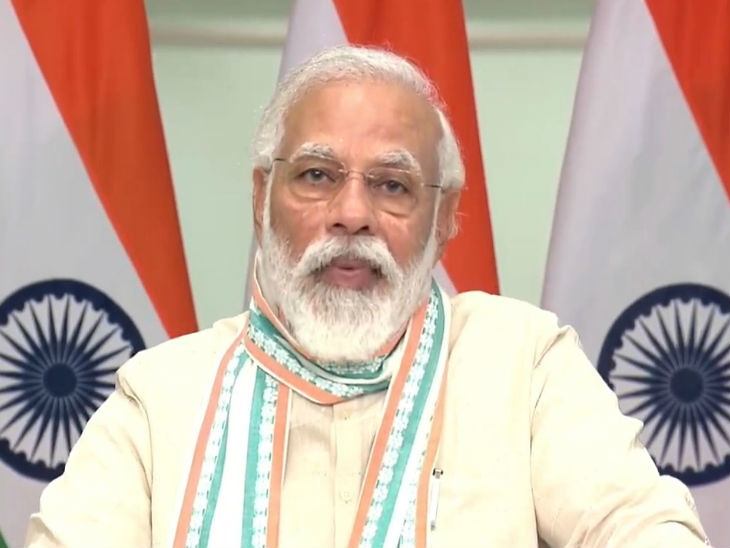 The employment scheme announced today by PM Modi through video conferencing drinks in new job opportunities and essential security to the unemployed batch of people.
When PM Modi launched the new scheme, he also communicated with villagers living in six different districts of UP to know about the condition of the health and job facilities they are receiving. This was possible as the villages of all those 6 districts of UP joined the conference through Common Service Centres and Krishi Vigyan Kendras.
While launching the 'Atma Nirbhar Uttar Pradesh Rojgar Abhiyan' to provide job opportunities, PM Modi praised UP for maintaining low death rate due to the COVID-19 pandemic.
"In the coronavirus crisis, Uttar Pradesh has shown courage and temperament. It has achieved success and the way it fought coronavirus and handled the situation, it is phenomenal," the Prime Minister Narendra Modi mentioned.
This initiative is released to promote local entrepreneurship and to increase production of domestic goods. In the course of making India atma nirbhar, the government is trying to produce more domestic goods and to make the consumer market shift from imported goods to domestic goods for consumption.
On June 20 the centre launched 'Garib Kalyan Rojgar yojana,' to be able to produce production and save the economy from further downfall by giving job opportunities and employment facilities in the backward regions of India.
The 'Atma Nirbhar Uttar Pradesh Rojgar Abhiyan' scheme concentrates on the development of the local businesses and entrepreneurship as well as making partnerships with industrial groups and other organisations to create job vacancies.
It is expected that approximately 1.25 Crore Job opportunities and employment facilities would open up for the migrant workers who are unfortunately suffering a devastating state right now.
These many job opportunities would inculcate a sense of safety and are expected to not only help in providing basic amenities but also bring back a new sense of security towards their own life and their family lives. This UP Job Scheme, PM Modi launched for local and migrant laborers is expected to benefit the economy.
In addition to this, with the Mahatma Gandhi National Rural Employment Guarantee Scheme (MGNREGS) in effect, around 50% number of the jobs will be provided by them.
The 'Atma Nirbhar Uttar Pradesh Rojgar Abhiyan' scheme will include three types of beneficiaries, involving the ones who have received jobs through
 'atmanirbhar abhiyan' (self-reliant scheme), labourers working in industrial setups of the micro, small, medium enterprise (MSME) sector and people who have taken up credit through banks and financial institutions for self-employment.