IIM Calcutta Placement Bashed a New Record of Average Salary of Rs 28. L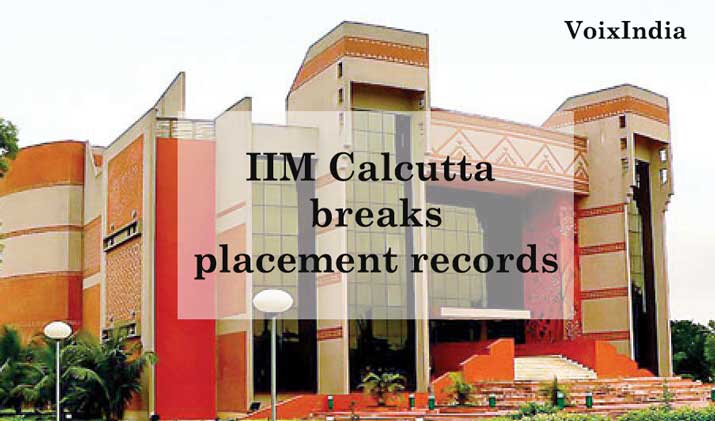 Many young students aspiring to enter and build their own territory in the corporate world seek to gain the placement which  offers the most of the benefits and high salaries. Sports like this are usually the motivation of top scholars and achievers never stop putting more and more efforts for academic success.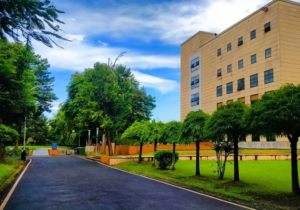 Top IIM Calcutta Placement Offers with High Salary in 2020
This year they have had a group of 148 renowned recruiters for campus placements and the highest CTC offered stood at Rs 80 Lakh was made by Finance and Sales & Marketing. 17 percent of the total job offers placed were by the well known and highly established finance firms like Barclays, Goldman Sachs, JP Morgan Chase, Bank of America account Merrill Lynch, and Gaja Capital. Many MBA students of IIM Calcutta were benefited by these offers made by consulting and finance firms. The average salary of the top quartile was evaluated to be Rs. 41.80 lakh. McKinsey & Co, Kearney, Bain & Co., The Boston Consulting Group and Accenture were few of the consulting companies present. Maximum offers which calculated to be approximately 31 percent of the total offers placed in IIM Calcutta placements 2020 were made by these consulting companies. 
If we split the IIM Calcutta placement 2020, then we get the following pie chart.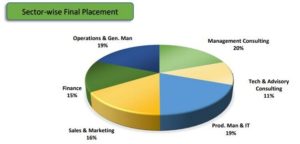 "Such prize offers demonstrate the high value of the education imparted in the institute and our students' remarkable skills and capabilities," IIM Calcutta director Prof Anju Seth said and we agree as we can see the exceptional skills and immense knowledge led these students receive amazing opportunities to be a part of such esteemed organizations and professional firms. Majority of the final placements were made by the Management Consulting sectors with 20 percent of total. 
Whereas, the maximum PPOs were given by the Consulting Sector with 40 percent, followed by Operations and General Management Sector with 16 percent of the total PPOs offered. The consulting sector had an average CTC of Rs 28 Lakh. 
The highest CTC salary offered by both finance sector and sales & marketing sector is RS. 80 LPA, followed by General management sector with the Rs. 30 LPA salary. Other sectors had their highest salaries ranging between Rs. 35 LPA (IT & Analytics Sector) to Rs 46 LPA (Operations sector). The highest average salary is of the Finance sector with Rs. 30.60 LPA followed by the Sales & Marketing sector with an average CTC of 30.50 LPA.
Top recruiters include the Accenture Strategy, McKinsey & Co, Bain & Co, BCG, Goldman Sachs, Gartner, Kearney, Uber, FinIQ, Avendus, JP Morgan Chase & Co, Gaja Capital, Optum, Paytm, Udaan, ICICI Bank, Barclays, Bank of America Merrill Lynch, Credit Suisde, Samsung, Flipkart, Microsoft, Adani, Vedantaz Amazon, Aditya Birla Group, FIITJEE, Kotal, KPMG, Deloitte, Bajaj, Couldtail, CITI, Infosys, IBM, Google, Ambit, Hinduja and MasterCard. In 2020, the overall average has been increased by 2.5 Lakh Per Annum (LPA).
About IIM Calcutta
IIM Calcutta is one of the prominent institutes of management of the great IIM chain. It is known for it's teaching, placement, practical applications as well as a tournament experience. Over the past years many accomplished men and women have passed out from there and every year many others enroll themselves to become the former. Highly famous for their excellence in management studies it is considered to be a dream college for several young students. 
With a competition between several universities and colleges of India to provide the greatest placements which come with high salaries and other exciting perks, universities have worked day and night with their students to provide them executive education.
IIM Calcutta broke all records this year by having high placements with an average salary of Rs 28 Lakh. 
Is the future collectively bright?
Although students are competing and striving for more and more, the question here lies, is the increase in competitiveness healthy for students? Or is it making us greedy for money and other rich perks? 
In the contemporary world, you will find several B schools and Engineering Colleges or Government Jobs for which there are thousands of students engrossed in their preparation aspiring for their respective goals.