Watch Free Never Have I Ever Series Online: newly released in 2020!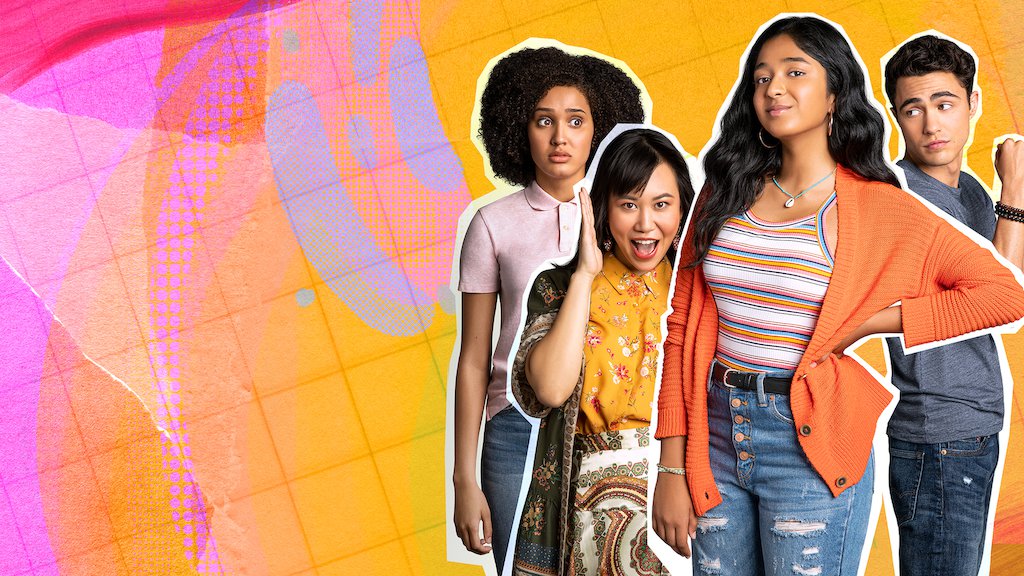 Never Have I Ever Series Review|| Top Rated Series
The Never Have I ever series mainly revolves around the life of Devi Vishwakumar. It focuses on how this young woman deals with her adolescent in life and the sudden passing away of her father. Devi Vishwakumar is an Indian student in one of the finest American schools and is shown to be an intelligent person. But what she lacks is adult maturity to deal with the ongoing trend between her peers and schoolmates and thus, she desires to look like a cool and rebellious girl who is dating a hot and good looking guy. Well in reality she just holds a big crush on his classmate Paxton Hall-Yoshida, who is considered to be a good looking Asian young man, mostly interested in swimming and not much into academics.
Apart from this day Devi Vishwakumar  has two best friends Eleanor and Fabiola and one nemesis named Ben Gross. In further episodes while Devi is trying hard to lose virginity, Fabiola finds it difficult to come out with her true sexuality especially to her family and on the other hand Eleanor is struggling with many horrible mother issues.
Not only Eleanor but also Devi has been shown as having troubles with her own mother especially after her dad Mohan passes away. Devi feels traumatized with the incident of her dad's death and goes for psychotherapy. She was so much traumatized that she lost the power of her mind to control her ability to walk. But after a few months and good therapy she gets to walk again.
Despite of this she experiences a lot many fights with her mother and assumes that her mother does not likes her. Furthermore, Devi starts feeling jealous from her cousin who is extremely good looking and pretty. Her cousin Kamala is staying with her for her higher studies but meets with the problem when her parents and Devi Vishwakumar's mother try to fix her marriage with another Indian guy, while in fact she is already having an affair with a Non-Indian american resident.
The story of Never Have I Ever series however has the main lead of Devi but revolves around all of them by giving us curiosity at every level. Never Have I Ever series is a very exciting series especially for the teenage audience and can be easily watched in a few days. It has released only the season 1 and has gained much craze in market that people can't wait for season two to arrive. Never Have I Ever series gained more viewers fast as compared to any other series also because it released just around the coronavirus lockdown was announced almost all around the world
Moreover, the story twists and turns with funny incidents and dramatized scenes of Devi struggling with her relation with her friends, Paxton Hall-Yoshida, Ben Ross, her cousin and mother. There are these little dramatize events included, where you can clearly see an Indian parenting touch by a few Indian events, curfew at home and restrictions on relations to be made outside the house.
From Devi escaping to an educational trip to Devi going to a party at her curfew hours, she resembles a very rebellious girl without any doubt. But this lady is so strong headed that her anger gets easily on her nerves and she ends up pissing her therapist off.
Despite of all the drama, the ending of never have I ever is pretty soothing and makes the audience curious for the next season. Here, grab a look at the trailer of "Never Have I Ever". Lockdown becomes bearable with Netflix Series like these.
How To use Netflix for Free Download Netflix's Never Have I Ever series?
Please follow these steps
Never Have I Ever series is the latest launch on Netflix,  so you have to download the Netflix app on your phone or laptop if you don't have it.
Once you download and open the Netflix app.
Then register your account for free for 1 month as a free trial
If you have ever made an account on Netflix, just sign in to your account.
If you haven't bought the subscription yet so buy it with any coupon or offer.
After this, you will see the Never Have I Ever series on the TV Drama series section on the homepage as it is trending as the Netflix top-rated series.
Then click on it you will be able to watch the series online or you may save offline for offline watch.
Voila!