Jharkhand Gang-rape with 16-year-old girl in lock-down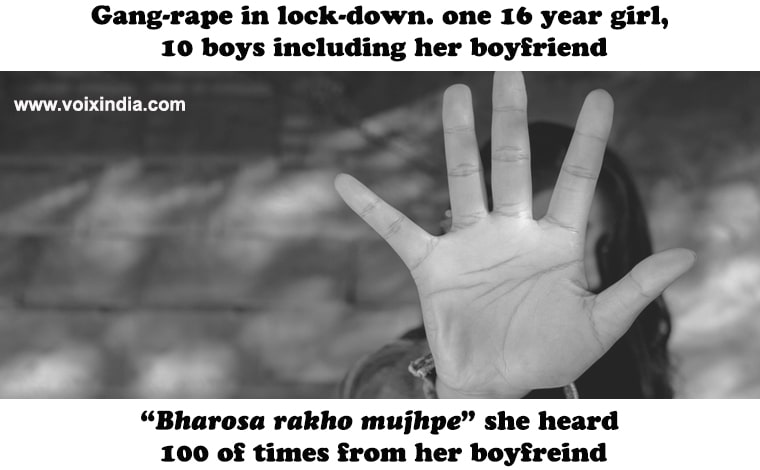 On one hand, people around the world are fighting the corona virus. On the other hand a 16-year-old girl is struggling with her life. Tuesday 24 March in Jharkhand's Dumka district allegedly raped a 16-yr-old girl who had reached out to them to drop her home amid the nationwide lockdown on Tuesday, March 24. One of the men was acquainted with her. 16-year-old girl seeks friend help amid COVID-19 lockdown, allegedly raped by him, 10 others
In a shocking incident, A 16-year-old girl was allegedly raped by 10 people including her friend in Dumka district of Jharkhand. As per the police report, the girl reached out to her male friend for help to drop her home amid lockdown on March 24.
Superintendent of Police (SP) YS Ramesh told ANI, "The girl was returning to her home from Dumka. She called her friend and asked him to drop her home. He (her friend) along with his 10 friends raped her.
The statement of the girl was taken at a hospital where she is under treatment.
FIR has been registered and special investigation team constituted. Accused will be nabbed soon."
The minor girl is currently undergoing treatment at a hospital.
The Jharkhand Police registered the case under Section 323 and 376 D of the Indian Penal Code, and relevant sections of the POCSO Act.
Image Source: theweek.in
#jharkhand #16-year girl #gang-rape #lockdown #boyfriend