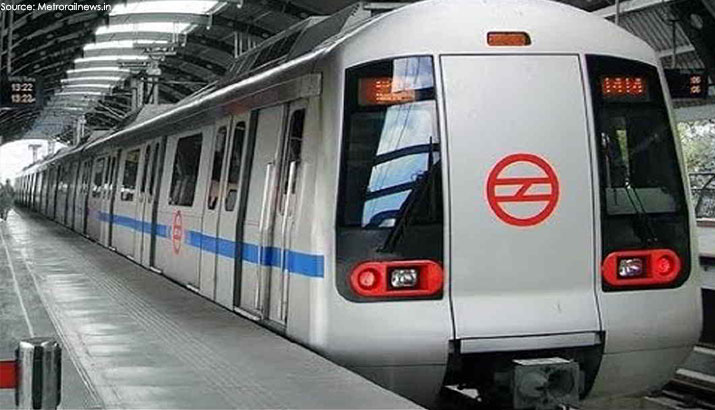 This Pride month, we have seen many new initiatives taking place around the world. The latest one being Noida Sector 50 station turning into AC man station providing job facilities to the transgender community. This should be considered a remarkable change in the career opportunities for the transgender community.
Due to the COVID-19 pandemic, there has already been a great hit to the community due to lack of education, lack of jobs, and lack of social support.  As a huge percent of the transgender community is not given the proper job opportunity they have to rely on small jobs and donations. Many times, situations lead them to work in whatever case they can earn bread for themselves. With the increase in the downfall of the economy, there is already a high rate of unemployment persisting which makes it more difficult to imagine new job opportunities for the ones who have been depressed and neglected for many years.
Ritu Maheshwari, Managing Director of National Metro Rail Corporation (NMRC) said, "As per Census 2011, there are 4.9 lakh transgenders in India out of which 30,000-35,000 stay in NCR. The move will be an important step in providing meaningful inclusion and participation of the transgender community," This Noida Sector 50 metro station lies on the Aqua line and has been converted into a "She-man" station with "special facilities and employment" for them.
As indicated by authorities, sensitivity and training would be induced in the staff of the Noida sector 50 metro station with regard to the issues concerning the community. The "She-man" station will be having signage, and declarations will likewise be made to "generate awareness" among the travelers and passengers. NMRC plans to incorporate individuals from the community at job opportunities at ticket counters, electrical checks, and in other areas.
An NMRC official said, "The term 'She Man' was pondered upon by the Board of Directors and various other stakeholders, it was a decision made by everyone. In fact, the scheme has been envisaged by taking suggestions of NGOs actively involved in transgender issues,"  and reflects the importance of progressive and open-minded thinking in job sectors.
What do people think about this?
Despite this move in effect, we also heard an activist and co-founder of SPACE Organisation, Anjan Joshi's opposition towards the term "She-man". She says, "What do they mean by She Man? It's an insult to the gender diverse and gender non-conforming community. It is also transphobic as it is looking at gender through a binary lens as man and woman, and not ready to accept other gender identities. 'She Man' is a crude joke; it's not an identity but an insult."
We do have to agree on her statement of not accepting a non-binary human as a non-binary human which arises another question on how accepting is the world? Is it only to make an impression of being "open-minded and accepting" or are we looking to have a real social impact? Is this another way of hurting sentiments of the transgender community despite of offering them on job opportunities. Giving employment facilities to gain an economic status but not the social acceptance of their identities is simply an example of the existing injustices towards them.
Has any metro corporation given similar facilities to Transgender before?
Three years ago, in 2017, the  Kochi Metro Rail Limited in Kerala gave job opportunities to 23 transgender by giving them several roles in the metro station. This was also a contribution towards a revolution of having equal career status for all genders.
Tag: Transgender, NMRC, National Metro Rail Corporation, Kochi Metro Rail Corporation, pride month, pride June, transgender community, transgender, jobs opportunities