Migrant workers got a beam of hope by Go Green Save Earth Foundation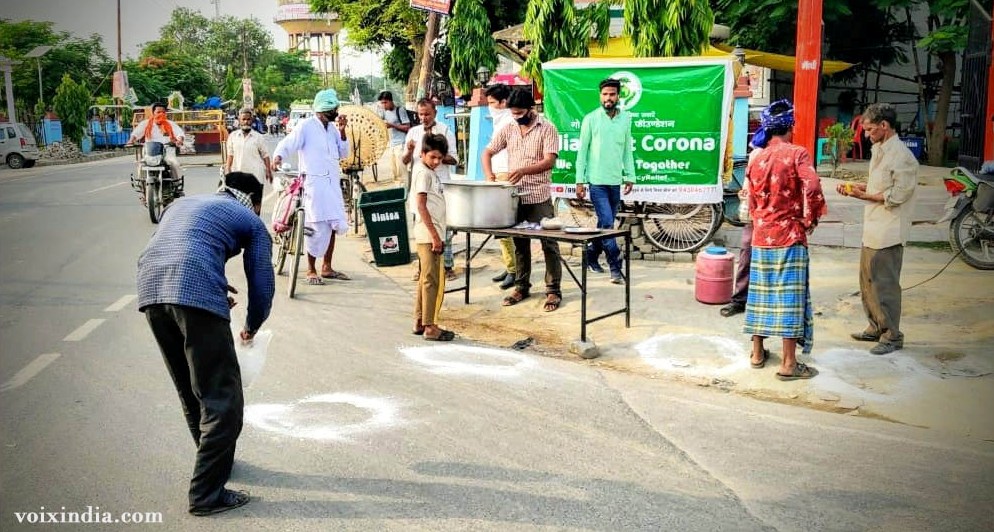 In times of global pandemic, the "Go Green Save Earth foundation" which is known for its remarkable environmental protection efforts are contributing to ease the lives of people who are hit hard by the economic shutdown.
In this era of the changing world, this pandemic has drawn global attention. Countries all over the globe facing the end number of crises. Developed countries like the USA , Italy, Russia, and Uk have lost their hope to fight with this COVID-19. On the other side, a country like India which is said to be a  developing country is also facing many problems for dealing with this global pandemic each and every day.
In India, we have to fight with this COVID-19 situation as well as other factors. We have to fight with poverty, economy, political factors, and many other factors. From the last few months, we are reading that the end number of migrants is moving back towards their hometown.
Has anyone think that do migrants willingly choose to go back to their home, or is really migration is the only option available?
They are walking for miles and miles with their families at a very high temperature for their sake and for their lives. In this difficult time, each and every single person is doing their part of social work by donating funds, donating foods and donating masks and gloves, and everything they can do to see their country happy and safe again.
In this rage when everyone is doing their part, a leading organization of the country "Go Green Save Earth Foundation" who is always vigilant and active towards environmental protection and other social issues came forward and start helping thousands of migrant workers. This pandemic has shaken everyone's life but if we talked about the most affected people they are migrants workers. This organization has distributed food packets, water, and each and every essential which is necessary for a life to live. They went to the villages, small districts like Kushinagar, Padrauna, and many other, and to Up- Bihar border to distribute things so that they can reach to their places safely.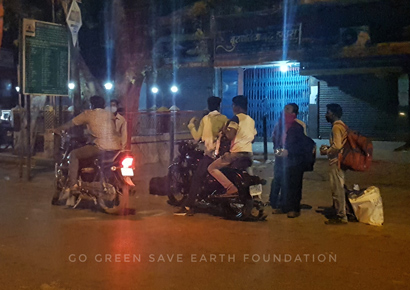 Apart from this, they also set up stalls, langars, and chabels for needy people. Also when they are distributing essentials they are taking care of all the norms of social distancing and avoid violating them. The people are getting the food for all the 3 times of the day.  In the morning, afternoon, or even in the night they don't step back from their work, not even a single time. They also started their fundraiser so that more and more people can get food and essentials. The organization buy grains and vegetables directly from the farmers and reach to the needy people. By this, they filled the gap and farmers get a good price of their grains and vegetables. The foundation is providing them ration kits which include rice, flour, pulses, salt, oil, and other necessary things by the fundraise of the organization. And also this whole ration is directly purchased from the farmers, rather than buying from any middleman or merchant.
Proving themselves as a blessing for many people in the global pandemic
On the occasion of Eid in economic shutdown, a few days back they got know about a family in Kushinagar from social media that the family is facing so many crises and so many problems during this time and moreover on their auspicious festival, so they decided to went to that place and after reaching to that place they help that family with money and food and others things. Moreover, they told to that family after this lockdown, when the situation got normal the organization will arrange admission of the children of that family, and also expenses will be bear by the organization itself.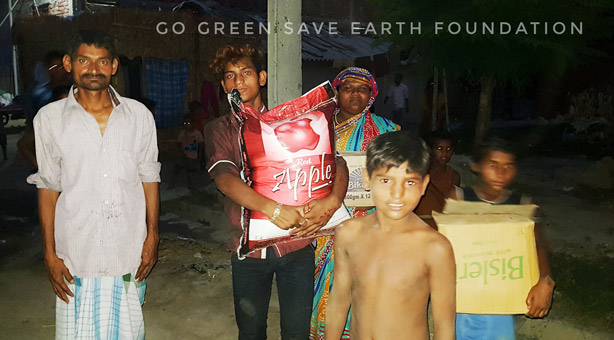 Not only this,  due to this lockdown, the women and girls of our society are also facing a lot of challenges. This lockdown and its extension in India have impacted access to menstrual hygiene products and the ability for women to maintain personal hygiene. This organization also set up camps and raise funds to distribute sanitary napkins to teenagers and women in slums as well as stranded migrants in relief camps. The main and major problem is faced by the migrants women, who is managing periods on the long and tough road to home without any type of amenity.
All Lives Matter || Global Pandemic
The Go Green Save Earth Foundation not only helps the human life they also take care of the other living beings. They provide food and water to birds and animals too. By this thing, we also have to learn that each and every life matters whether it's a human life or a life of an animal or a bird.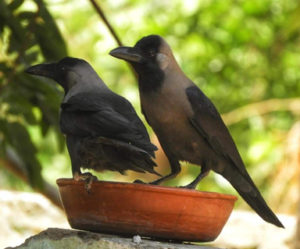 The Go Green Save Earth Foundation is working for philanthropy without any government support in districts of Uttar Pradesh i.e. Gorakhpur, Kushinagar, Lucknow, Banaras, Deoria, Unnao and Ambedkar Nagar. This organization is started by "Vimlesh Nigam" who is himself is a great personality and motivation for the youth. He is Child Scientist, World record Holder President Awarded Uttar Pradesh, Assam, Jammu Kashmir, Andhra Pradesh, and Governor Awarded Founder Of this organization. His mantra for this organization is: "Service is Supreme Religion."

If the organization is on this level then all the credits go to the founder of this organization "Vimlesh Nigam" with his support and team spirit people come forward and start reaching to the people who need help, start saving so many lives, start feeling their problem as their own problems, the team members who are working day and night to fight against the corona and the crisis caused by this and last not the least the people who are donating their time, money and efforts so that the things will reach to the people out there on the time.
Tags: Migrant workers, economic shutdown, global pandemic, menstrual hygiene, go green save earth foundation, Stranded migrant workers, economic crisis, corona outbreak