Top 5 Trending Men Fashion bloggers & Instagram Influencers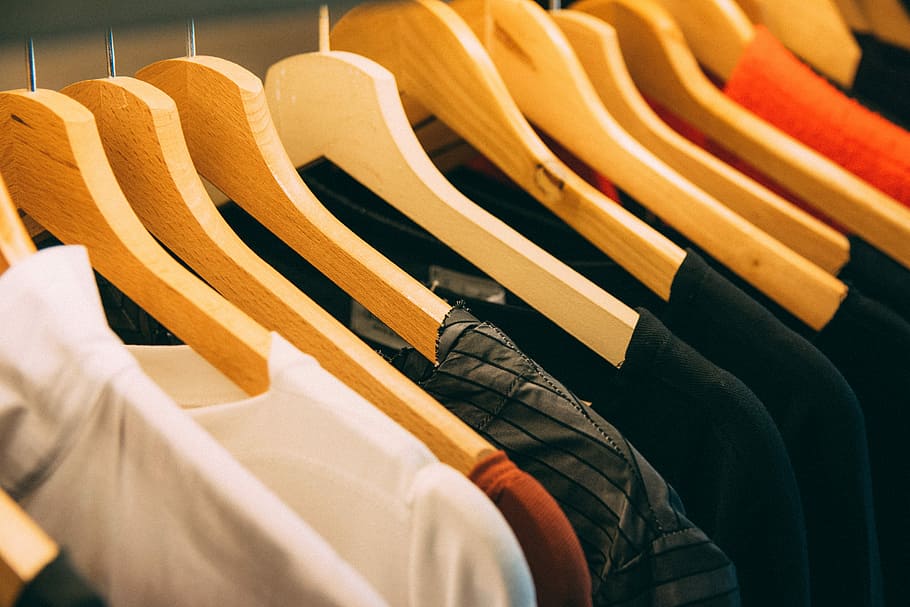 Top Men fashion bloggers & Influencers on Instagram
Trends in fashion amalgamate women and men around the world. Every individual have the ability to portray their own individual style at the same time.
Nowadays, Fashion is not just a means of clothing your body, it is the essence of your personality and beliefs, and designers are well aware of the power they hold. In today's era fashion is bold and daring. This reflects a generation that is not afraid to say what they think, or wear what they want.
In the 21st century the style trends of the fashion industry dominate the world more than they ever did, and control not only the way people dress but also trends in home ware design, makeup fashion and people's overall attitudes. People are so influenced by the beauty and fashion blog.
Male Fashion Bloggers and Instagram influencers took the opportunity
A period of time portrayed in a picture can be identified immediately just by the style of clothes the people are wearing. All this sums up just how powerful and all-encompassing fashion is. Fashion can change from one second to the next, but what never changes is the hold it has over society, and the role it plays in the modern world. Fashion is so important that whole magazines and Tv shows dedicated to it people discuss it with their friends.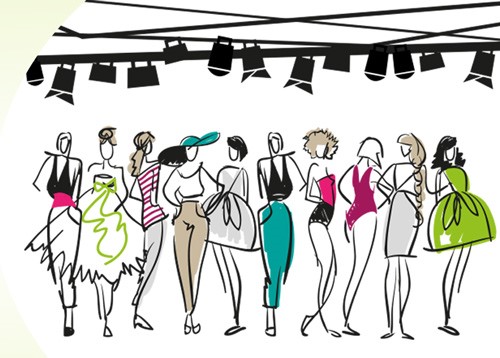 To check up on the latest trends, nowadays people are following fashion bloggers, bloggers, and influencers. People subscribe or follow to their social media handles. People nowadays are so keen to grab the latest trend update as they keep a keen eye on what has appeared in shops and what has been there for a long time, and go to fashion shows to see what the designers are putting on the catwalk this season, and therefore what will make it in to the shops.
If we talk about high class, they already have their own personal relationship with a designer who will keep them well ahead of the current trend. There are people who update their wardrobe after watching what their favorite celebrities are wearing.
The New Era of the Fashion bloggers industry
In early times people think that fashion is just made up of women but now everything has changed. The whole fashion industry ,whole fashion aspects, came up with the new ideas, designs, and principles  Men and women everyone is same in this industry somehow. Women influencer or blogger and Men influencer or blogger both gets the same respect in this field.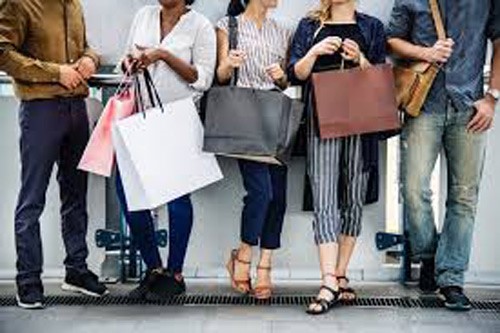 We hear the words blogger and influencer rolling around us a lot. On Instagram, youtube, twitter, and other social sites, there is an end number of people having their vlog or blog. These are known to be as a social media influencers.They have their own styles own clothing which they named as retro fashion and boho fashion.
Influencers make a good start in giving new definitions to fashion.
The fashion industry is no longer solely governed by magazine or newspaper editors. The time has been changed a while ago. Now front rows are covered with a mix of journalists, stylists and celebrities and influencer management
Some Fashion & Beauty Influencers have achieved a good reputation for themselves in the blogging industry. Some major criteria which every blogger follow to make him or her to the heights are such as Blog Traffic, Content Quality, social media following and their frequency in their blogging
Hidden gems waiting to get discovered as a Men Fashion bloggers and Instagram Influencer
Believe it or not but this age is removing the gender gap and men's fashion is booming even more than ever before. These men will sweep you off your feet and give you major fashion goals. They are some hidden gems that are waiting to get discovered Their styles will impress you at the first look. These are some men fashion influencers who are not just putting up cool pictures, but also creating real quality content which connects to the audience directly.
Ranveer Allahbadia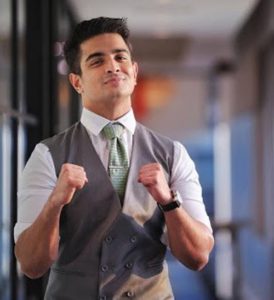 He is an online fitness and fashion influencer and has a massive follower base of over 3,000,000 across Youtube, Instagram, and Facebook. He has his own YouTube channel named 'BeerBiceps' which focuses on fitness. Later on, he added fashion, lifestyle, entrepreneurship, and many more genres on his channel. He's also the co-founder of 'Monk-E', a digital media company that provides media consulting, branding, and influencer marketing. Along with that it also provides back end support to many top Indian digital content creators. Not only that, but he has also been awarded as the 'Best Fashion Blogger 2019' by Cosmopolitan India.
Instagram- @beerbiceps
Karron Singh Dhinggra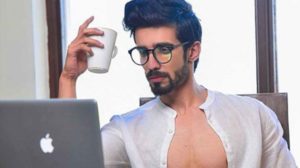 Karan is a lawyer turned fashion influencer. He has a knack for fashion and now pursues fashion and lifestyle blogging as a full time career. He is a true hustler and is known for his unique and fresh formal styles. Last year, he was also awarded as 'Leading fashion influencer 2019' for his work.
YouTube- The Formal Edit
Instagram- @theformaledit
Tejeshwar Sandhoo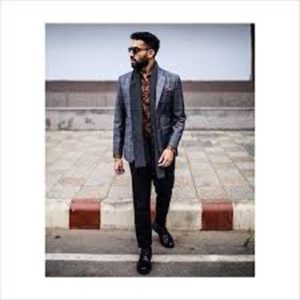 He is a Delhi-based lifestyle and men fashion blogger. He also works as a social media manager and aspires to be a pilot. He also has a blog under the name 'Blueberry Blackout'. And if you are someone who loves experimenting with street styles or casuals, then you can follow him for everyday dressing style mantra.
Instagram- @blueberryblackout
Abhinav Mathur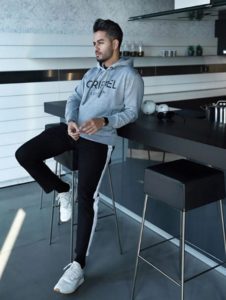 Abhinav is one of the most dapper and influencing Indian faces on Instagram and he's definitely worth a follow. He is also known to be the founder of Hive kitchen & bar. His Instagram is packed with witty and inspirational style contents. And his off-beat style is always on point and never fails to nail. You can follow him to get a daily dose of super fancy things which include everything from lip-smacking food to fashion guide to travel and automobiles.
Instagram- @_abix_
Sarang Patil
Next in the list is Sarang, he is a celebrity stylist and a male fashion blogger and influencer who runs a blog with the name 'He is Got the Style'.  He's known to make statements with laid back styles. His blog also covers all kinds of topics starting from men's fashion to automobile and technology. He has also worked in collaboration with big brands like Dior, Armani, Burberry and etc. His lists of success don't end here, he has also been featured in many media publications including GQ India, BuzzFeed, and many more.
Instagram- @heisgotthestyle
Read Also: Migrant workers got a beam of hope by Go Green Save Earth Foundation
Tags: top fashion bloggers on Instagram, top male fashion bloggers, top men's fashion bloggers on Instagram, men fashion bloggers, male fashion bloggers, male lifestyle bloggers, top male fashion influencers, top fashion influencers instagram