India's oldest first-class cricketer Vasant Raiji is no more.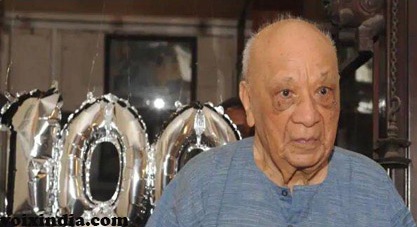 Vasant Raiji  who is  India's oldest first-class cricketer  died at 100 in the early hours of Saturday. He passed away at 2.20a.m in his sleep at his residence in Walkeshwar in South Mumbai due to old age, told by his son-in-law Sudarshan Nanavati.
Raiji,was a chartered accountant by profession but he could not ignore his love and passion for Cricket. He is a right-handed batsman who played nine first-class matches in the 1940s for Mumbai and Baroda, scoring 277 runs with 68 being his highest score in his decade-long career.
Starting of Raiji's career
When India played its maiden Test on home soil, Raiji was a 13-year-old kid, but managed to witness the historic match at the Bombay Gymkhana in 1932
Later, Raiji's debut was neither for Mumbai nor for Baroda. He made his debut for a Cricket Club of India team that played with Central Provinces and Berar in Nagpur in 1939.  He could not make his debut a memorable one as was dismissed for a duck in the first innings and was out for 1 in the second. It featured amazing Indian players of that era such as CK Nayudu, Mushtaq Ali, Vijay Hazare and Lala Amarnath.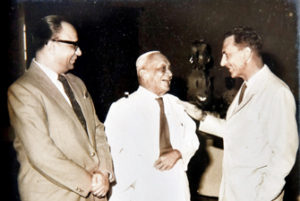 Debut and opened the innings under the captaincy of Vijay Merchant.
In 1941, Raiji made his Mumbai debut and opened the innings under the captaincy of Vijay Merchant. The match ended in a draw with Mumbai securing a first-innings lead. Later in his career, he also played for Baroda. He played nine first-class matches and scored 277 runs with two fifties.
He was the first Indian opener to aggregate over 400 runs in a Test series (460 runs against West Indies in 1953) and also captained for Mumbai in domestic cricket.
You can live with passion till the end of your life.
After his retirement, he joined his family,but a passion for cricket  kept him associated with the sport. He continued his association even after his playing days as a cricket historian. Till his last breath, he was president of the 'Legends Club', a group formed to celebrate the achievements of different sportspersons . He also He also loved collecting books and memorabilia and authored several books  on Ranjitsinhji, Duleepsinhji, Victor Trumper, CK Nayudu an LP Jai.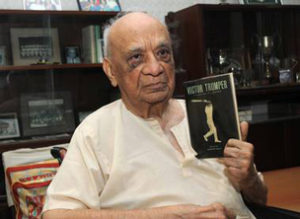 Read Also: SANJITA CHANU EXPECTED TO GET ARJUNA AWARD, FREE OF DOPING CHARGES.
Legend  on his century of his life
On few months back, on his 100th birthday some renowned and respected cricket icons like , Sunil Gavaskar, Sachin Tendulkar and former Australian skipper Steve Waugh had paid a courtesy visit to Raiji at his residence. Sachin had even shared pictures of Raiji's birthday celebration.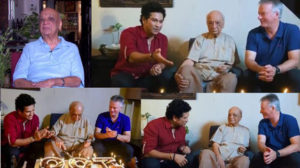 After the death of BK Garudachar in February 2016, he became  indian's oldest first class crickter .On March 7 ,2020 he became the oldest living first class cricketer following the death of Hampshire's John Manners, who passed away at 106 on that day.
The end of the era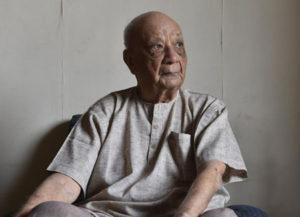 Many renowned association and personalities share their deepest condolences to his family . From The Board Of Control For Cricket In India (BCCI), Mumbai Cricket Association (MCA) to Sachin Tendulkar everyone tweeted and share moments spent with this great personality. Mumbai Cricket Association president Vijay Patil mentioned ' I am deeply saddened by the news of the demise of Shri Vasant Raiji.I had the good fortune of meeting him on his 100th birthday where he was shared his memories rich cricketing history through his eyes.
                 May his soul rest in peace and my deepest condolences to his family and friends.
Tags: Vasant Raiji,first-class crickter,end of the era, passion for life,Board Of  Control For Cricket In India,Mumbai Cricket Association,Sunil Gavaskar, Sachin Tendulkar,Steve Waugh,rest in peace.