First Solar Eclipse of 2020: Visible from India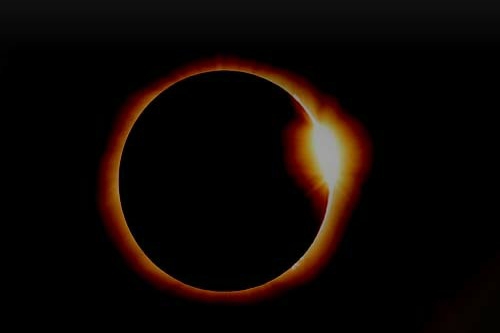 What's new in 2020? It is the first Solar eclipse of the year coming to show itself on June 21 2020 i.e tomorrow. The international yoga day will be started with the solar eclipse this year.  It is predicted to be an annular solar eclipse which resembles a "ring of fire". It is not going to be a majestic total solar eclipse but it would still be exceptional.The Solar eclipse would be visible from India, other parts of Asia, Africa, Europe, and Australia. 
Details of the Annular Solar Eclipse 2020:
We are going to experience a solar eclipse on June 21 2020
The Solar eclipse would be only visible from certain countries including India.
The Solar eclipse would begin at 9:15 am IST on June 21 and would be at its fullest possible form of annular Solar Eclipse by 12:10 pm IST. 
It will end by 3:04 pm IST.
The Solar Eclipse would start its journey from Congo, Africa and then move towards South Sudan, Ethiopia, Yemen, Oman, Saudi Arabia, the Indian Ocean and will cross Pakistan before entering Rajasthan, India. After being visible to Indians, the Annular Solar Eclipse would travel to Tibet China, Taiwan and will meet its end at the middle of the Pacific Ocean.
About Annular Solar Eclipse: 
Britannica has defined the Annular Solar Eclipse as "When an eclipse of the Sun happens in this situation, the Moon will not appear large enough to cover the disk of the Sun completely, and a rim or ring of light will remain visible in the sky."
Read Also: Asteroids News Nasa Alert !!
How to watch Solar Eclipse:
Firstly, to watch this annular Solar eclipse on June 21, 2020 directly you must be residing in one of these locations listed below:
Congo, Africa
South Sudan
Ethiopia
Yemen
Oman
Saudi Arabia
Indian Ocean
Pakistan
India 
Tibet
China
Taiwan
Pacific Ocean
Secondly you can choose the following options:
Watch it with eye protection if you reside in any of the above locations.
Watch the phenomenon online on Timeandate.com if you don't live in these locations.
Enjoy and stay protected. If you decide to go out to watch it, maintain social distancing.